Final Report
Panama City Neighborhood Plans
A Strategic Vision for Glenwood, Millville, and St. Andrews
As part of the city-wide Long Term Recovery Planning Project, the Strategic Vision for Downtown and its Waterfront was created to direct future growth while also preserving the city's history, connection to the waterfront, and strong sense of community, providing a foundation for Panama City to become the premier city in the Panhandle.
Building upon the 10 Cornerstone Ideas for Downtown Panama City, in 2020 the City expanded the visioning process to plan for the future of the Glenwood, Millville, and St. Andrews areas. Virtual and in-person meetings throughout the year provided opportunities for hundreds of community participants to help create a shared vision.
The Strategic Vision for each neighborhood includes ideas and illustrations that describe the community vision for future development and preservation, sustain-able building, connectivity, gathering spaces, and resilient infrastructure, as well as programs and policies to support residents, small business owners and entrepreneurs. The Strategic Vision for Millville and St Andrews was approved by City Commission in March 2021; and the Strategic Vision for Glenwood was approved in April 2021.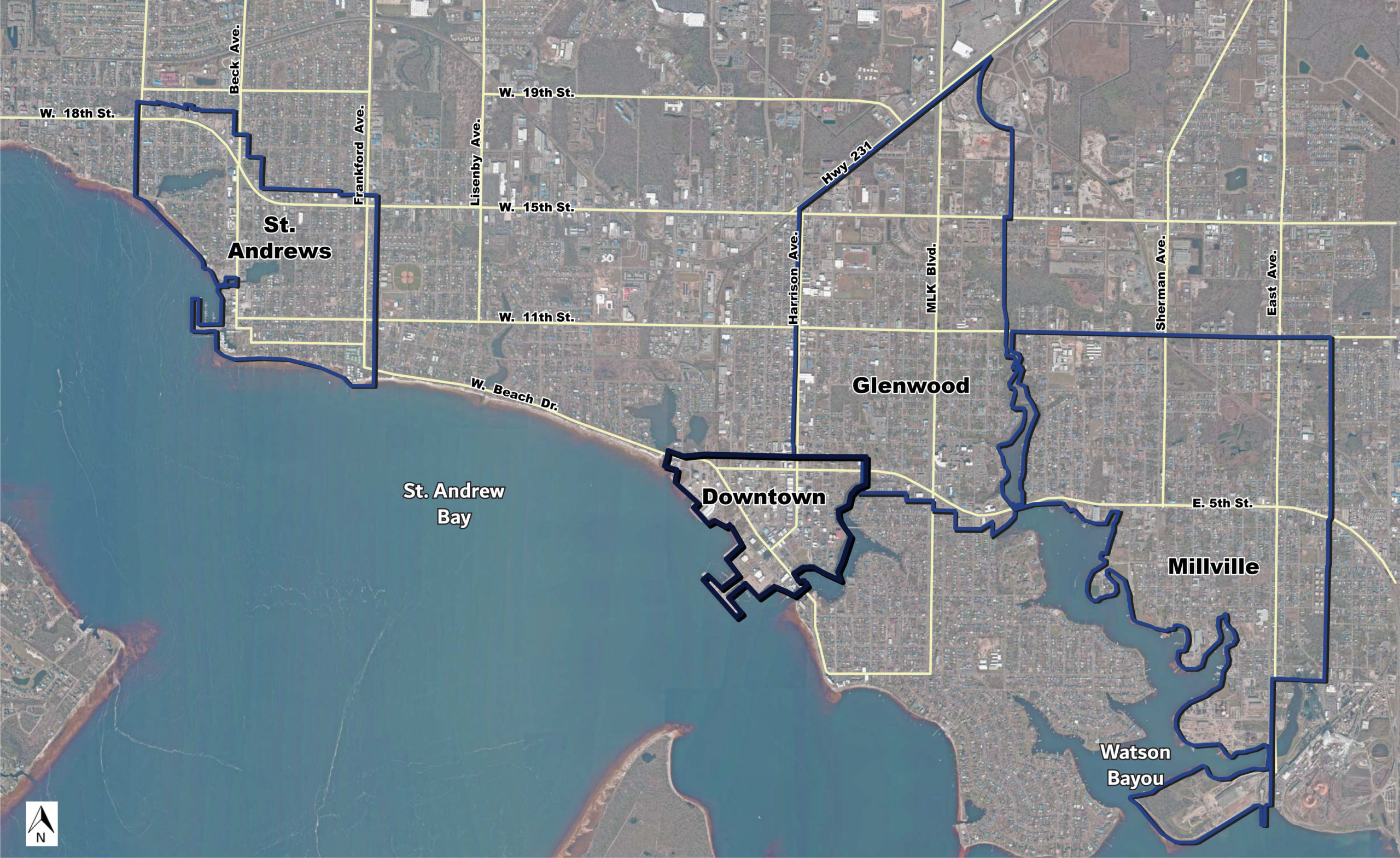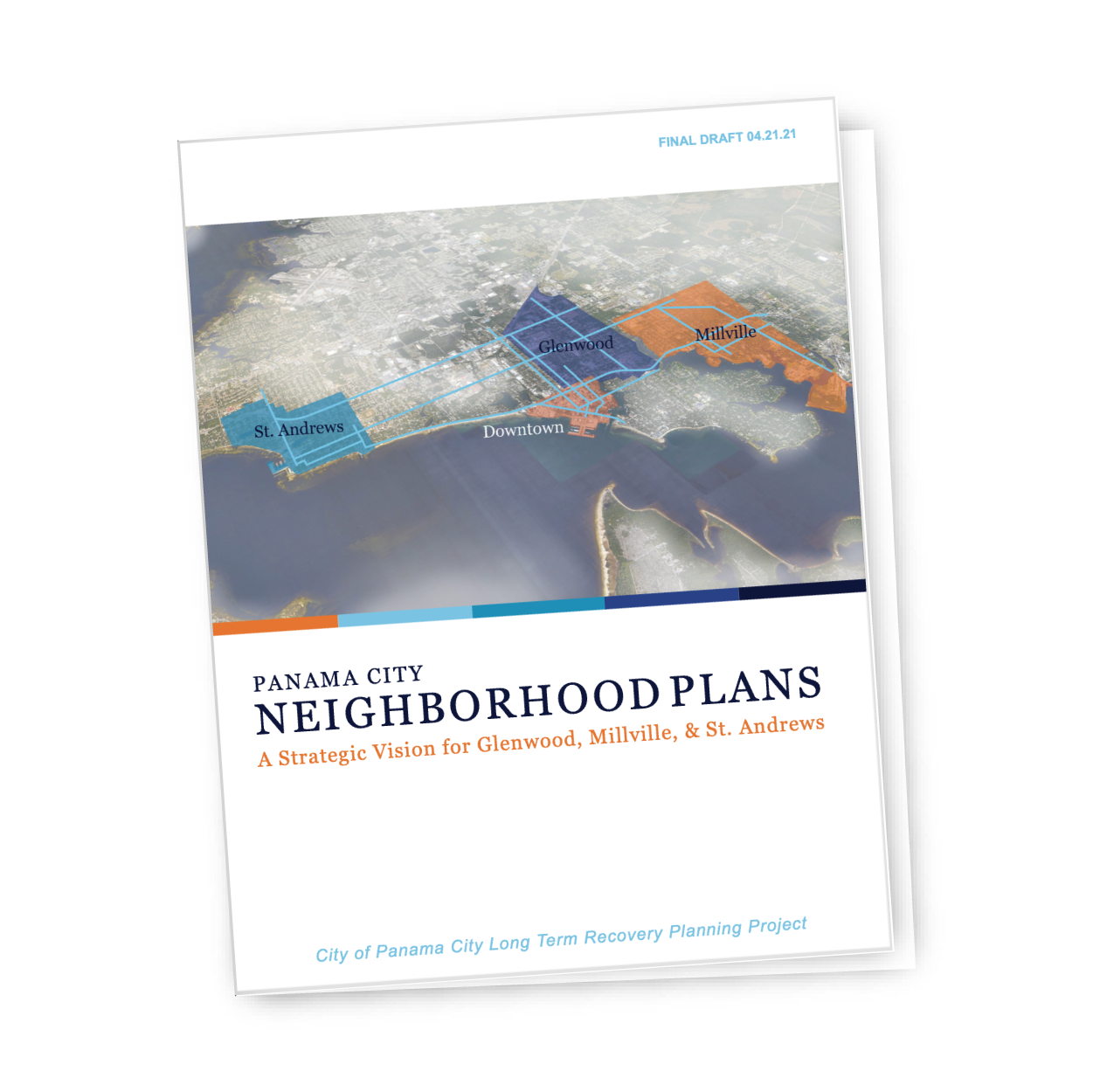 Neighborhood Plan meetings were conducted in person and online throughout the year. Recordings of Zoom meetings are available to view below.
Panama City Neighborhood Plans Introduction
Glenwood Input Session
06/15/2020
Millville Input Session
06/16/2020
St. Andrews Input Session
06/18/2020
Panama City – Charrette Work-In-Progress Presentation
Community Review
09/03/2020